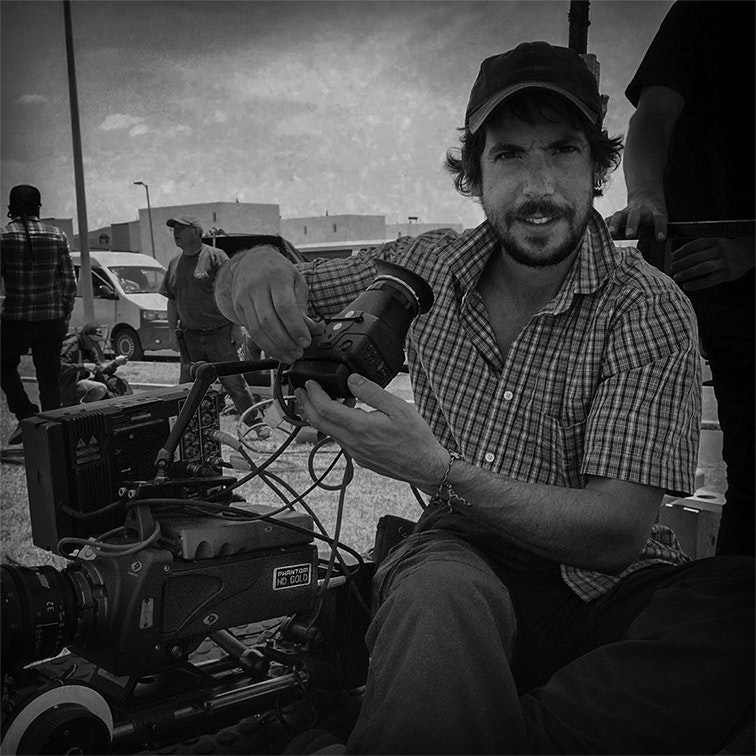 Xavi Oliva was born in Reus in 1980. He has always been interested in photography, from a young age he would always have a camera by his side. In 2005, he obtained his degree in Audiovisual Production in Tarragona, however, his direct introduction in the film industry formally began in 2007, when he decided to travel to Guatemala to participate in the film "Gasolina" by Julio Hernández. Intrigued about the cinematic world, Xavi would move to Mexico in 2008, collaborating with the Centro de Captación Cinematográfico (CCC), he worked as a camara assistant and a focus puller in films such as "La Jaula de Oro" by Diego Quemada and "Te Prometo Anarquía" by Julio Hernández, the first awardee at Cannes.

He learned by watching well-known and talented photographers reinforcing his ambition to work as a Director of
Photography, a dream he accomplished in 2015. Since then he has worked on documentaries, numerous commercials
and fiction projects.

In 2019 he decided to return to Barcelona to expand his knowledge by doing a Masters in Directing Photography at
the Catalan Film School ESCAC.

+34 670 380 815
xolivilla@gmail.com 
instagram.com/xolivilla